the dabX go is the next evolution in the quest for fast, easy, full flavor dabs. every detail has been relentlessly tested and fine tuned to provide the perfect dabbing experience in the palm of your hand.
the go was engineered to provide maximum vapor production while preserving the pristine taste of your concentrates. with the push of a button, Its unique design allows for a dabbing experience only previously achievable with a torch and nail, while also eliminating the hassle of preparation, cleaning and maintenance.

if you are new to concentrates, there is no easier way to get started. for the veteran dabber, it will change the way you dab forever.

dabbing has never been easier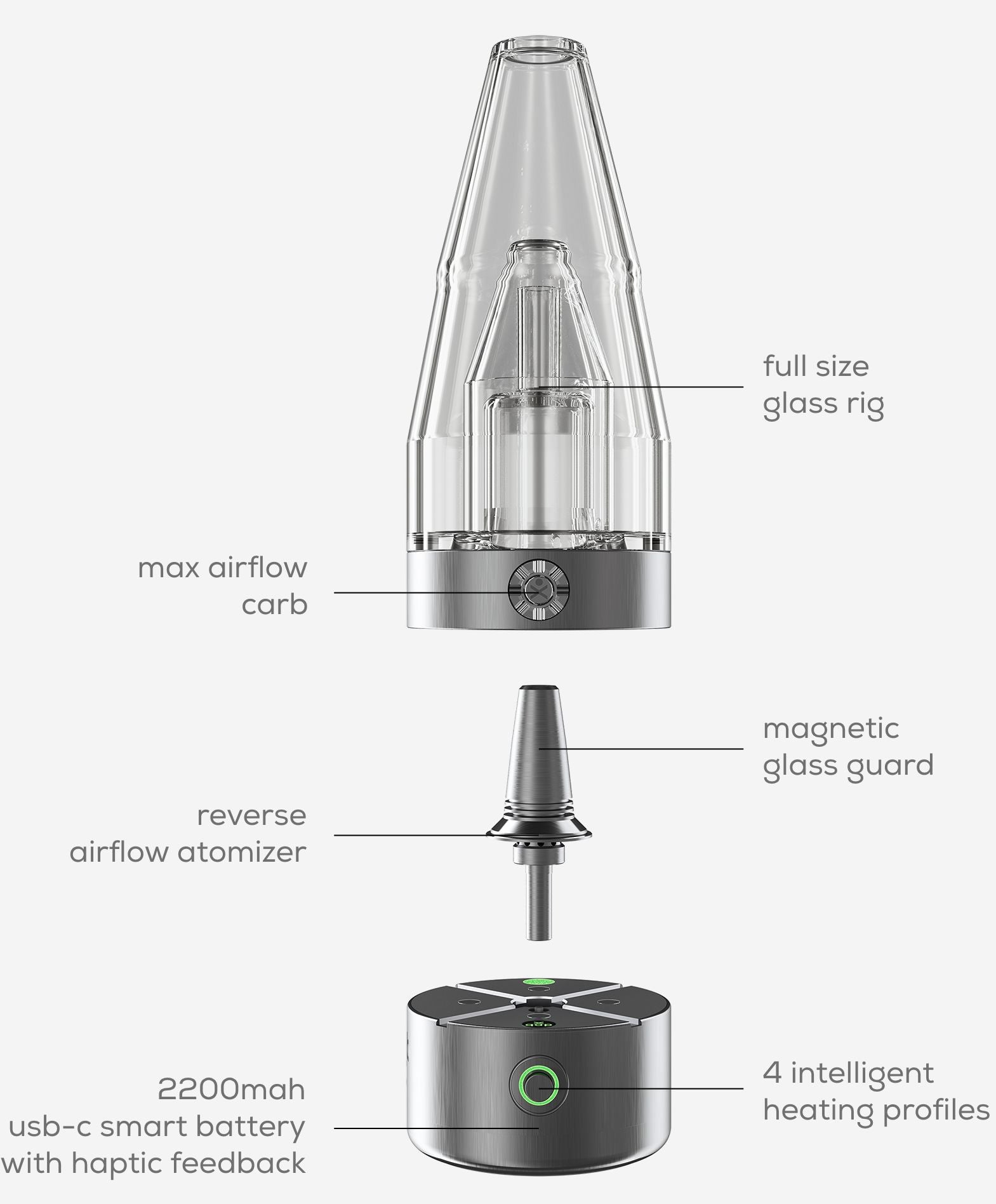 taste
pure vapor
a full sized water filtration
system provides a cooler, smoother and more consistent dabbing experience. There are no plastics anywhere near the airpath. Heated vapor only travels through ceramic, stainless steel, glass and water on the way to you. This eliminates both plastic and reclaim taste from corrupting your pristine dab.
the perfect tasting dab everytime
4 intelligent heating profiles are calibrated to perfectly heat your dab over 14 seconds. This preserves your terpenes while creating maximum vapor production, leaving you with the perfectly heated, perfect tasting dab every time
juiced up
the go is powered by dual 1100mah li-ion power cells capable of putting out close to 100 dabs on a full charge. It comes equipped with a pass-thru usb-c fast charging port which allows for use while connected to a direct power source, and can fully energize in about 30 minutes. The power cells are also removable and replaceable for the real adventurer that plans on being off the grid for an extended period of time.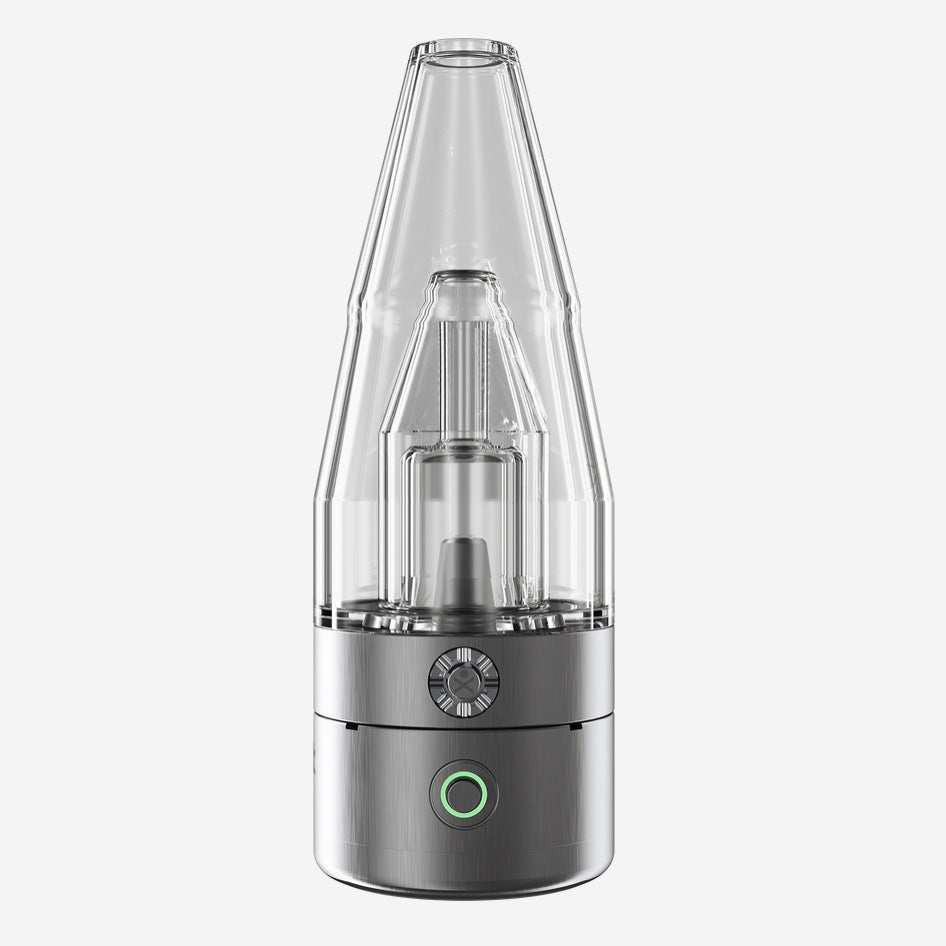 in the
box
× go
× carrying case
× portable dab station
× spare atomizer
× titanium dab tool
× usb to usb-c
× charge cable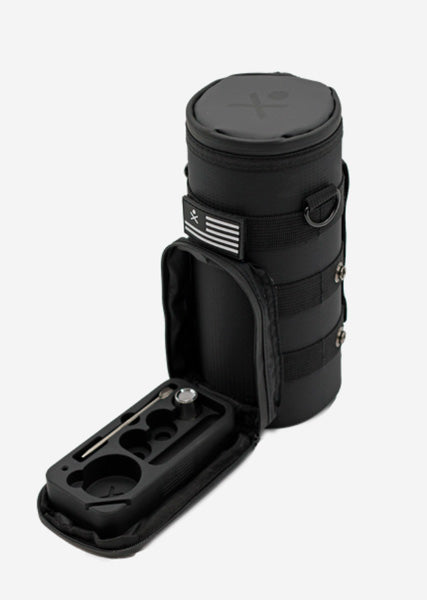 the perfect dab is always ready to go